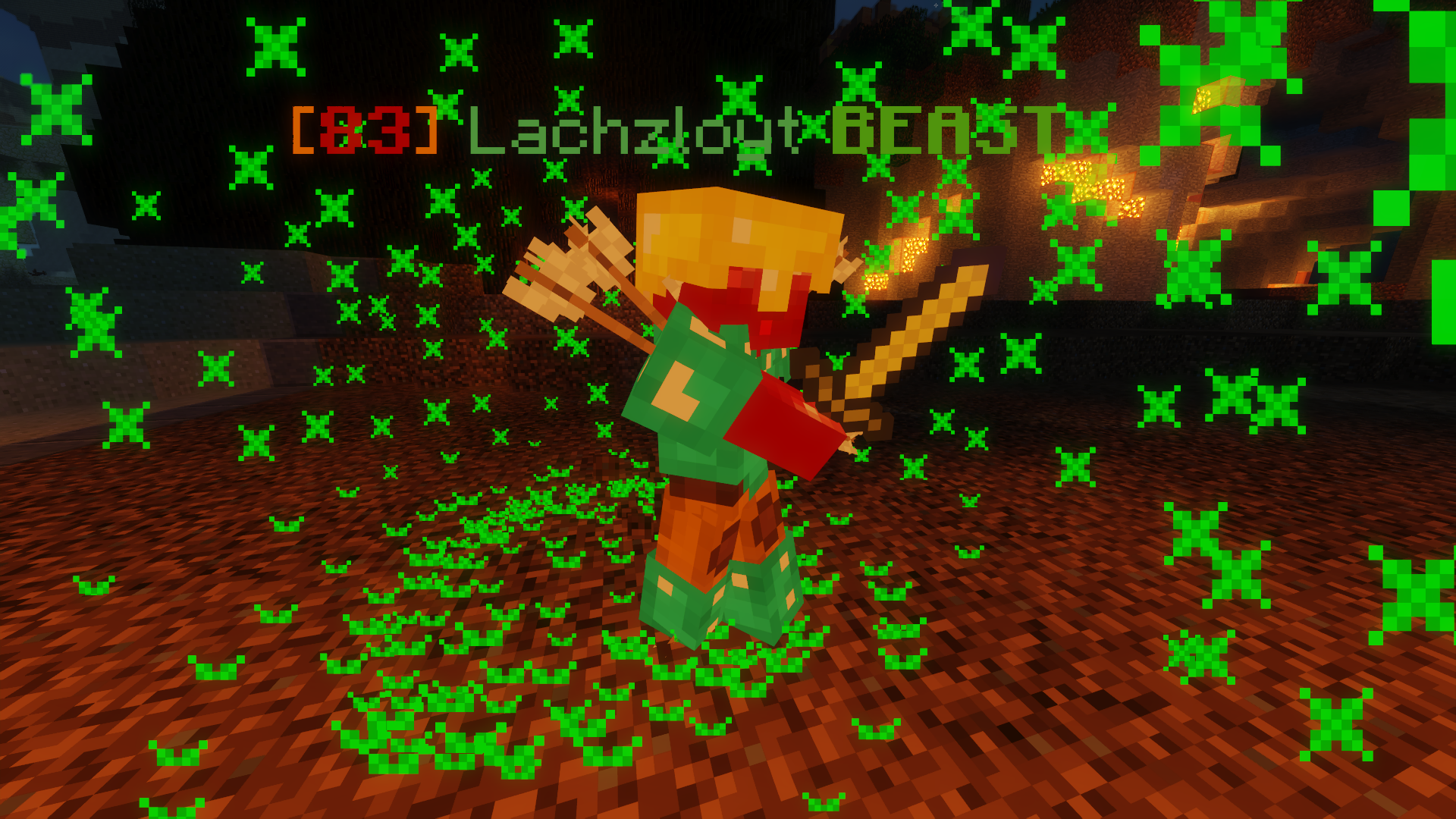 A player becoming a beast.
---
Beast is a major event in the Hypixel Pit. Like all major events, when it occurs, 3 minutes advance warning is given. Beast lasts for 5 minutes.
When a Beast event starts, three random players are chosen to be beasts. If a player kills the beast, they become a beast. Beasts are given a diamond chestplate with Protection II, diamond leggings with Fire Protection V (if they are not wearing Mystic Pants), diamond boots with Projectile Protection V, and a diamond sword. Placement is determined by how many beasts a player killed and how many players they killed as the beast.
During Beast, the following gameplay changes take effect:
Beasts gain

10♥︎

but cannot gain health by any method.
Beasts get permanent Slowness I. If they are too far away from the center, they will take

1♥︎

of true damage every second until dead, at which point a random player becomes a beast.
Beasts gain

250g

for every 5 total seconds that they have been a beast.
Beasts do not lose lives on mystic items on death.
All mystics that provide healing are disabled.
Players are unable to place blocks during the event.
The following rewards can be obtained based on players' placements during Beast:
Additional rewards that players can earn during Beast:
500 gold

if no beast was the beast for longer than a total of 90 seconds
Diamond chestplate, leggings, and boots if the player was a Beast at the end of the event
Trivia
Prior to a patch in late 2021, the Golden Heart mystic could be used to survive for an extended period of time as Beast.