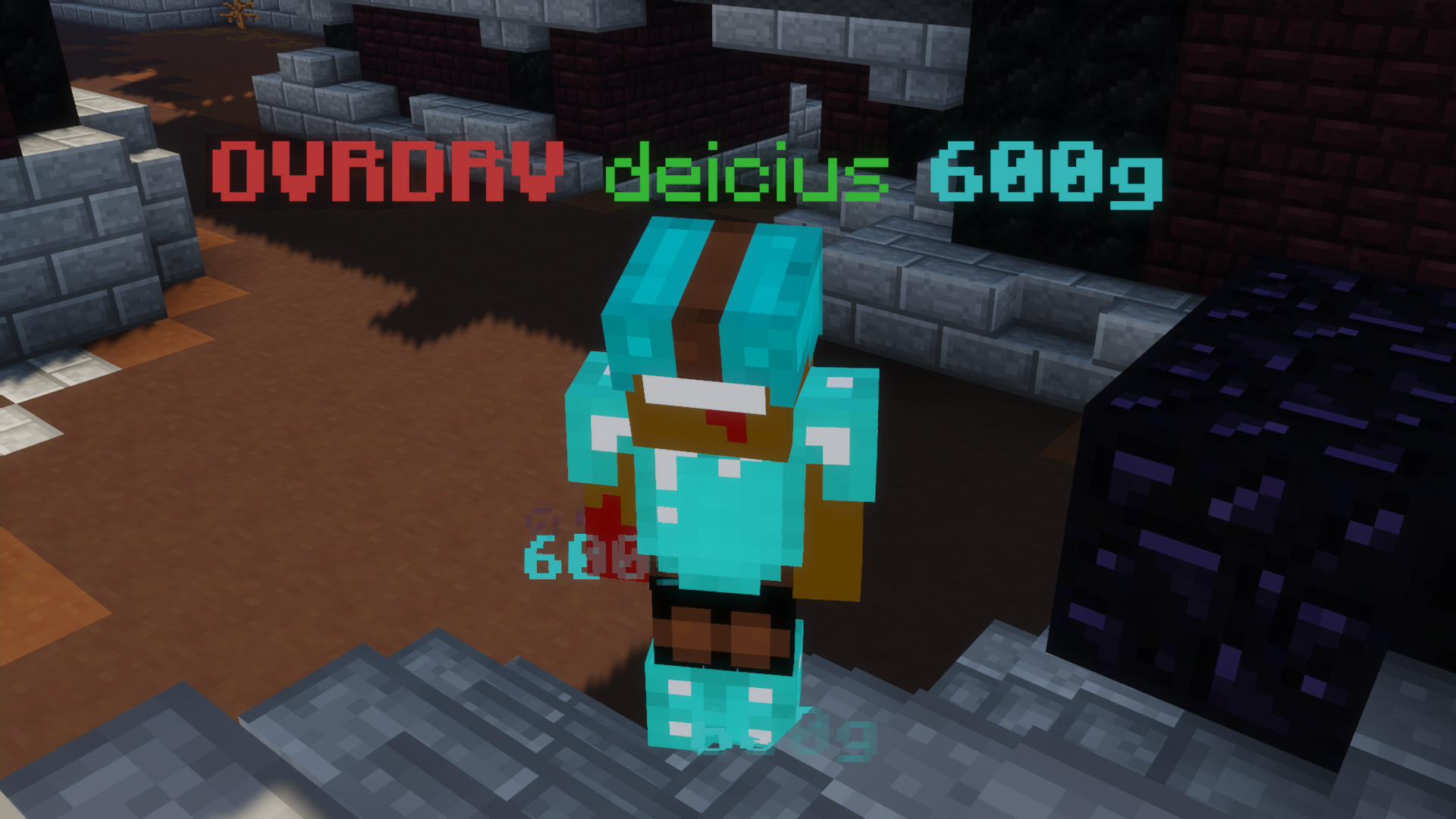 A player on an Overdrive megastreak.
---
Overdrive is a megastreak in the Hypixel Pit. It is the only megastreak that has no prestige or level requirement. Overdrive is unlocked and enabled by default. Like most other megastreaks, it is a killstreak that triggers on 50 kills.
While the megastreak is active, the Overdrive megastreak has three perks:
Permanent Speed I.
Earn +50% XP

[bug]

from kills.
Earn

+100% gold

[bug]

from kills.
When the player's megastreak is active, the player will receive

+0.1♥︎

of true damage per 5 kills above 50 from all hits received.
After the player dies, they will receive

4,000

XP

.
Despite being the first unlocked, Overdrive is one of the best megastreaks for

XP

available until To the Moon is unlocked at prestige

XIV

.