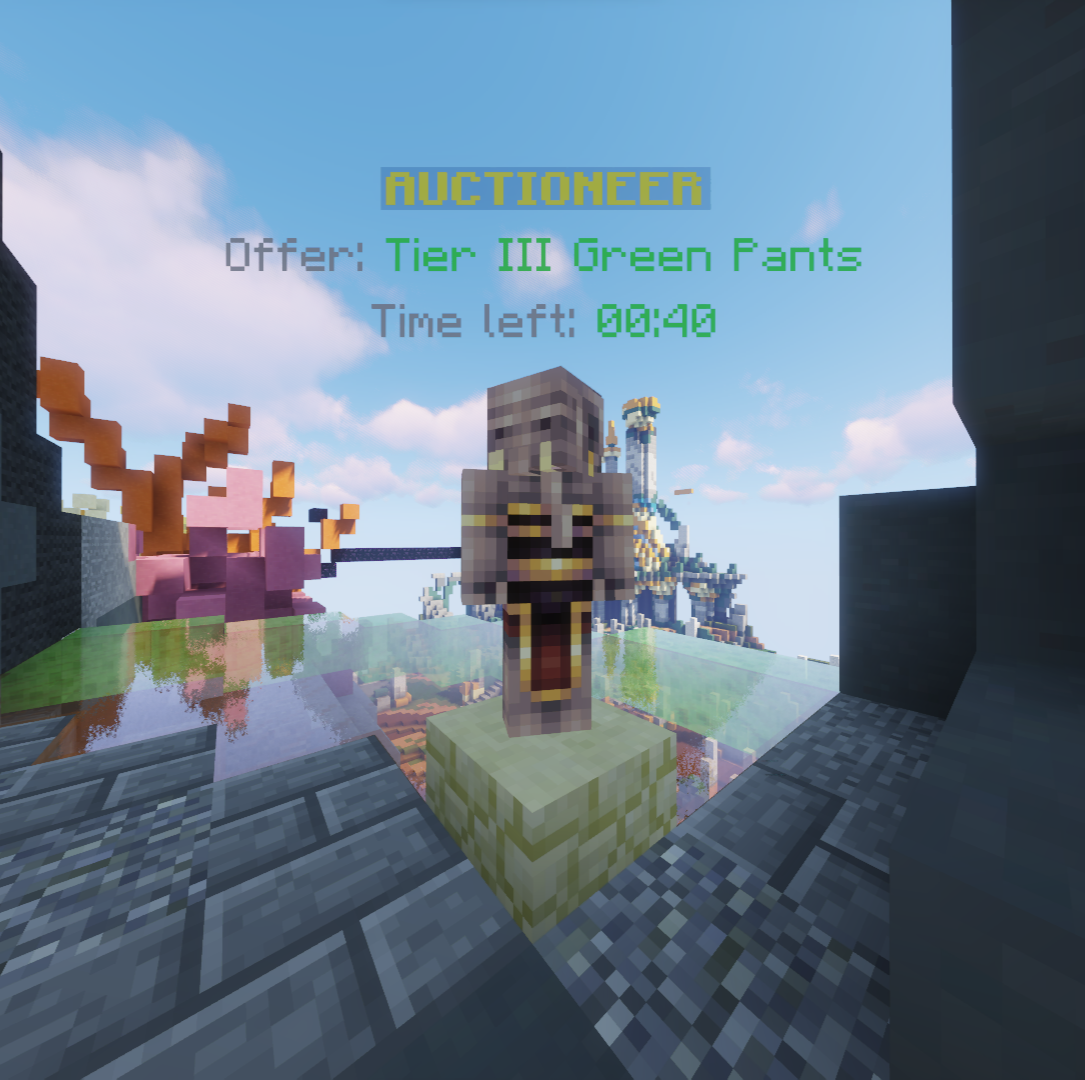 A pair of Mystic Pants up for auction.
---
Auction is a minor event in the Hypixel Pit. When the event starts, one randomly-generated item will be put up for auction for 60 seconds. All players that were in the lobby when the auction started can bid on the item using gold. Spending gold on the auction bypasses the gold trade limit. Bidding on the auction when there are less than 20 seconds left extends the timer by 10 seconds. The player who has bid the most at the end of the event receives the item. If the player loses the auction and is in the lobby when it ends, their gold will be refunded.
Players are unable to auction items themselves; the only way for players to sell items is through trading.
There are many types of items that may appear in an Auction event:
Tier III Mystic Swords, randomly enchanted as if they were used in the Mystic Well
Tier III Mystic Pants, randomly enchanted as if they were used in the Mystic Well
Tier I Mystic Pants with 5, 10 or 15 lives, enchanted with Pit MBA I, Fractional Reserve I, or Paparazzi I
3–6 Chunks of Vile
2× Fresh Pants of any standard color
A full set of diamond armor
1–5× Funky Feathers, rarely
Mystic Repair Kits, very rarely
Trivia

A player bidding seven million

gold

on a Mystic Sword.
Before prestiging, higher-prestige players occasionally bid absurdly large amounts of

gold

on auctions as they have nowhere else to spend their

gold

.