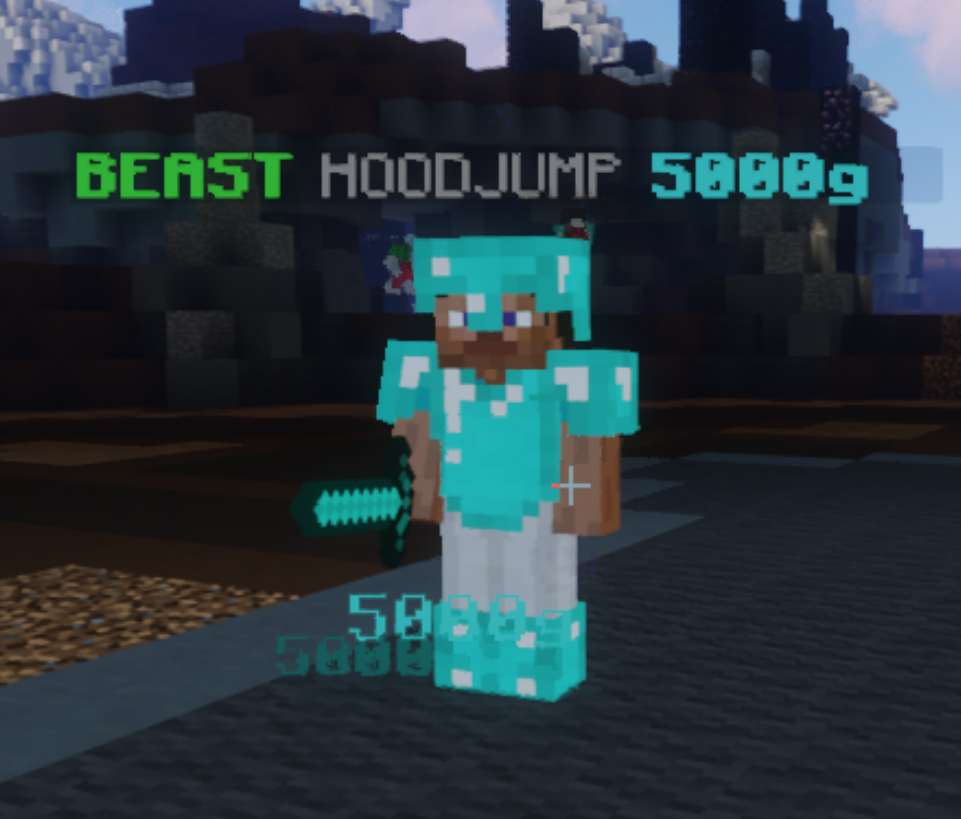 A player on a Beastmode megastreak.
---
Beastmode is a megastreak in the Hypixel Pit. It is the second megastreak unlocked chronologically and the first purchasable megastreak. Unlocked in the Beastmode Bundle at prestige III (10 renown), it is a killstreak that triggers on 50 kills. Beastmode can be used at level 30 and costs 10,000g to unlock.
The Beastmode megastreak provides the player with four benefits:
When the player's megastreak is active, the player will receive an additional +0.1♥︎ of damage per 5 kills above 50 for all hits received.
After the player dies, they will keep their diamond helmet.
The Beastmode Bundle also contains four killstreaks with it – R&R, Tough Skin, Tactical Retreat, and Monster.
Due to its damage buff, free diamond helmet, and it providing more gold than Overdrive, it is considered a great megastreak for lower-prestige players.